'Define yourself by what you love,' Tim Minchin.
LEONI & LENE'S RECENT DRAWINGS FOR SALE:
Throughout February, we travel to Nepal!
Leoni & Lene pay homage this month to the spectacular wildlife of Nepal that has touched their hearts.
February is also all about Reptiles.
Not country specific, our theme this month is reptiles so be sure to follow our creative inspirations
If you have a particular country or theme you would like us to consider, please send us an email.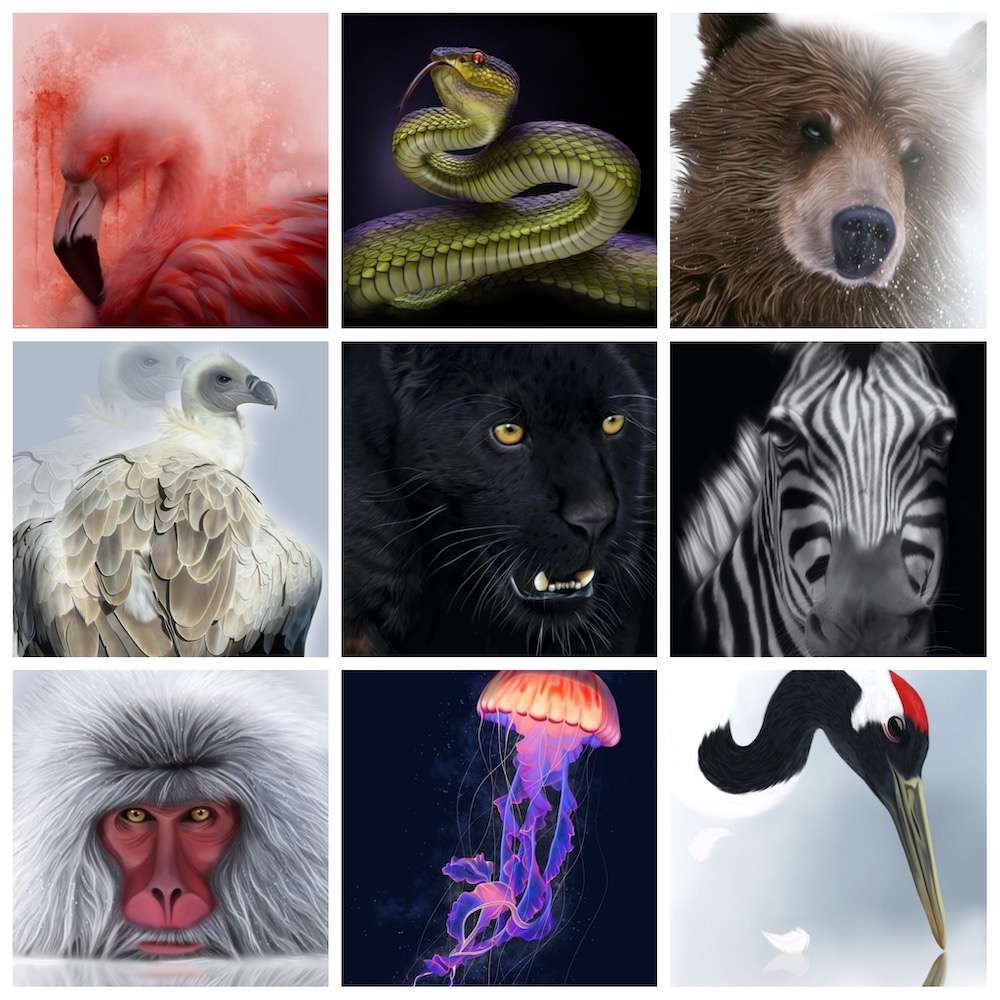 Wildlife Art & Illustration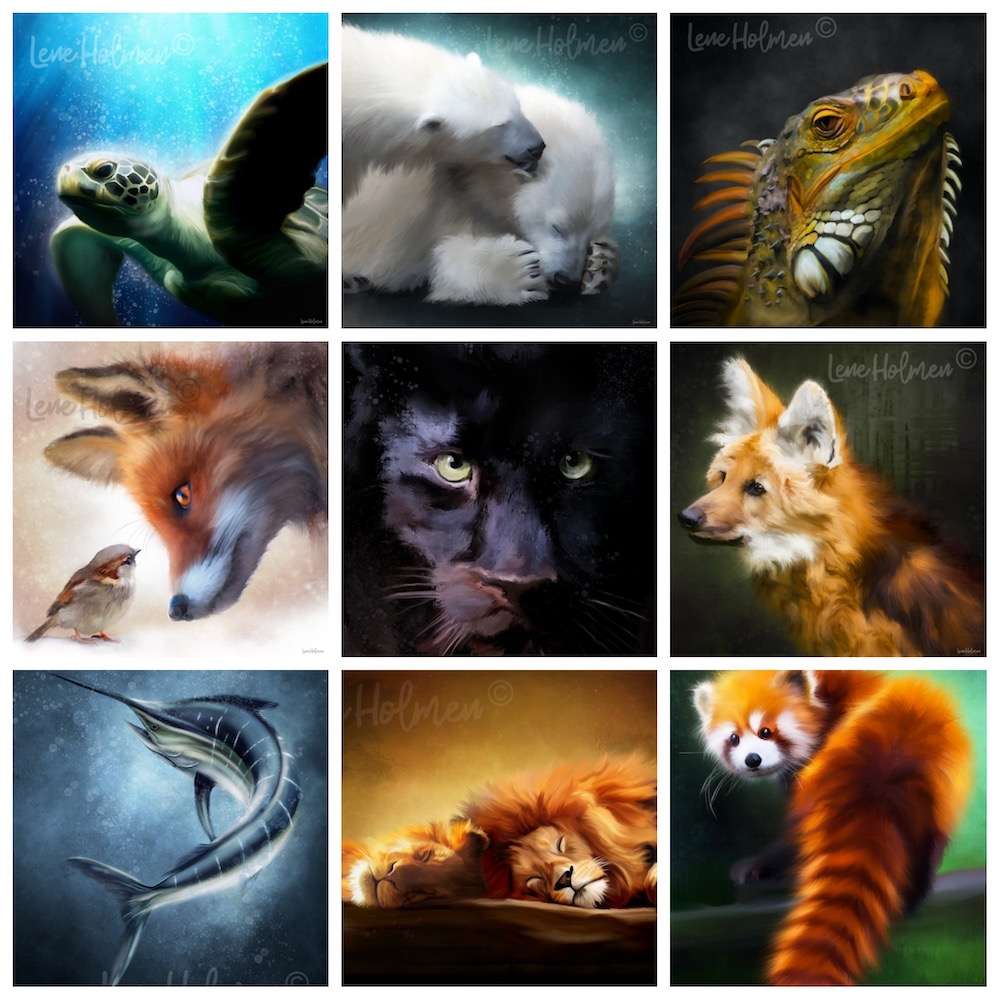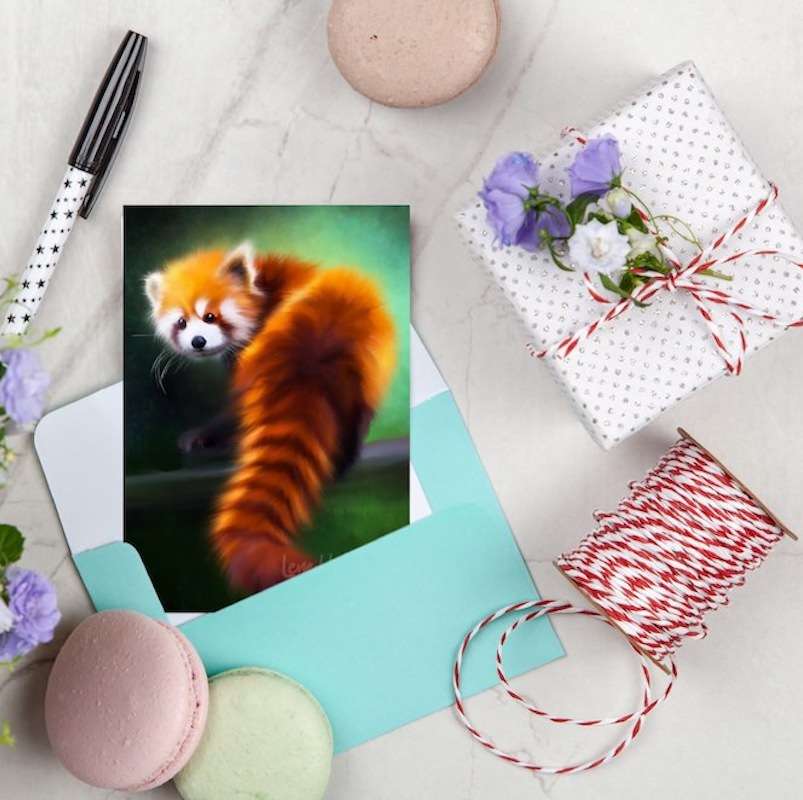 All USD$2.95 - Downloadable
Limited Edition Art Prints & Digital Downloads
Cray4 artists have a deep appreciation for nature in all its flawless beauty. The aim of Cray4Art is to highlight that beauty through our artists digital drawings, allowing you to bring your home to life with inspiring art prints, available on canvas, poster prints or digital downloads.
Like many artists possibly, ours artists are dreamers with a mix of beauty and pain on the inside and art is where they off-load those emotions. Both Leoni & Lene have travelled extensively throughout their lives and been amazed and inspired by different countries, people, cultures and importantly to them; animals.
At Cray4Art, our artists do what they love and open their hearts and drawings, to you. Each month we pick a particular country and/or theme and our artists create art prints that have a personal meaning to them within that country/theme. At the end of the month, those drawings are then loaded onto our site and made available to you to buy as a print or digital download.
We don't aim to sell an endless quantity of art prints, making them a dime-a-dozen. We want our art to remain unique not only to the artist, but to you having it on a wall in your home.
Art For Conservation
Wearing your heart on your sleeve ain't such a bad thing... it forces you to be accountable for your actions.
STANDBY WHAT YOU BELIEVE IN
We PROUDLY support Peace Parks Foundation, NOAH and Global Ghostgear Initiative.
#saveourplanet
View our full history of art donations by clicking the button below
Cray4 Arts recent & exclusive donations
To view the full history of our donations towards conservation, click on the history button below
Donation History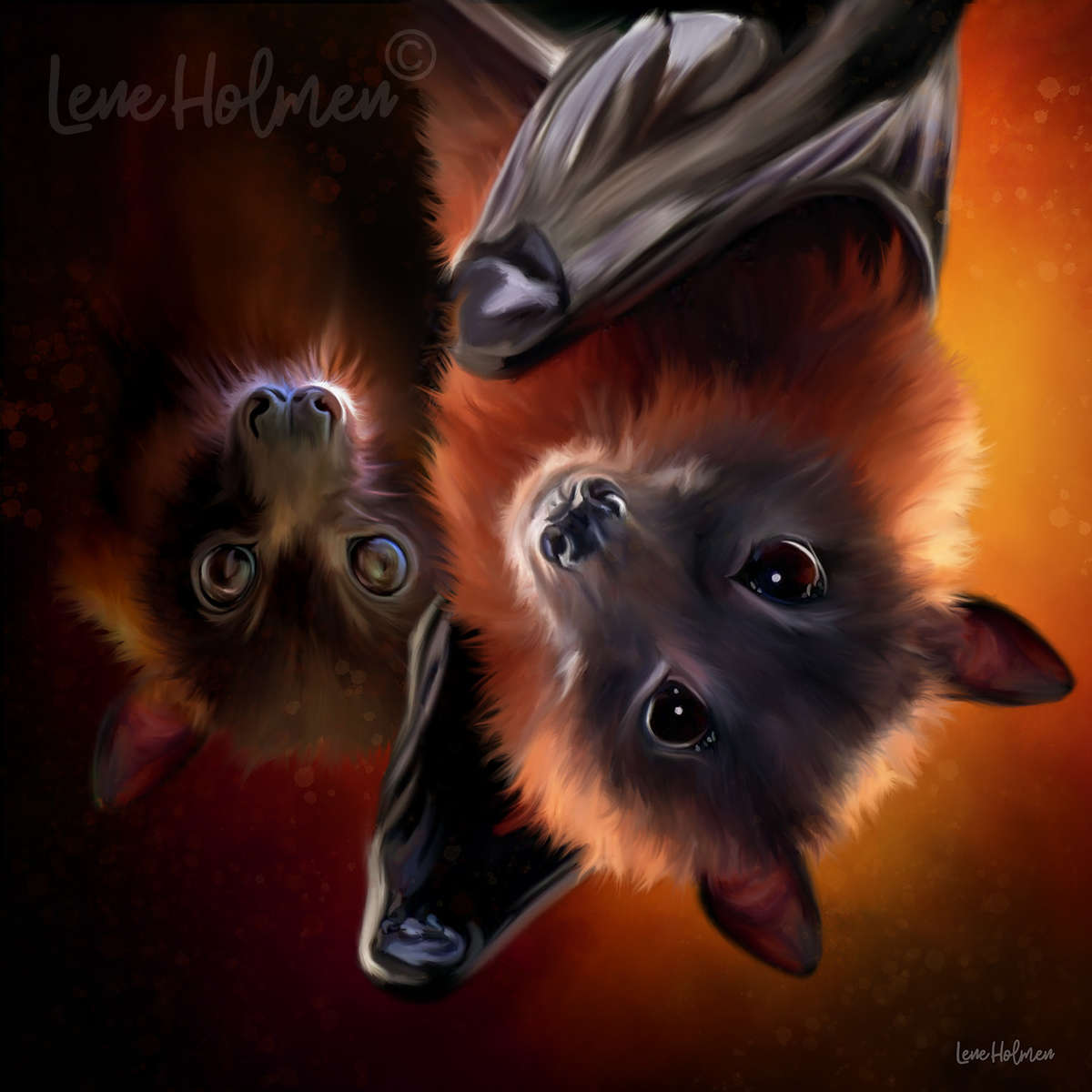 Exclusive artwork by Lene
To the 'Fly By Night Bat Clinic'
In grueling conditions, they've saved as many flying foxes as they could in the ongoing Australian bushfires. They've built an aviary for orphaned animals, their 'flying school for bats,' and it will be home for all the pups.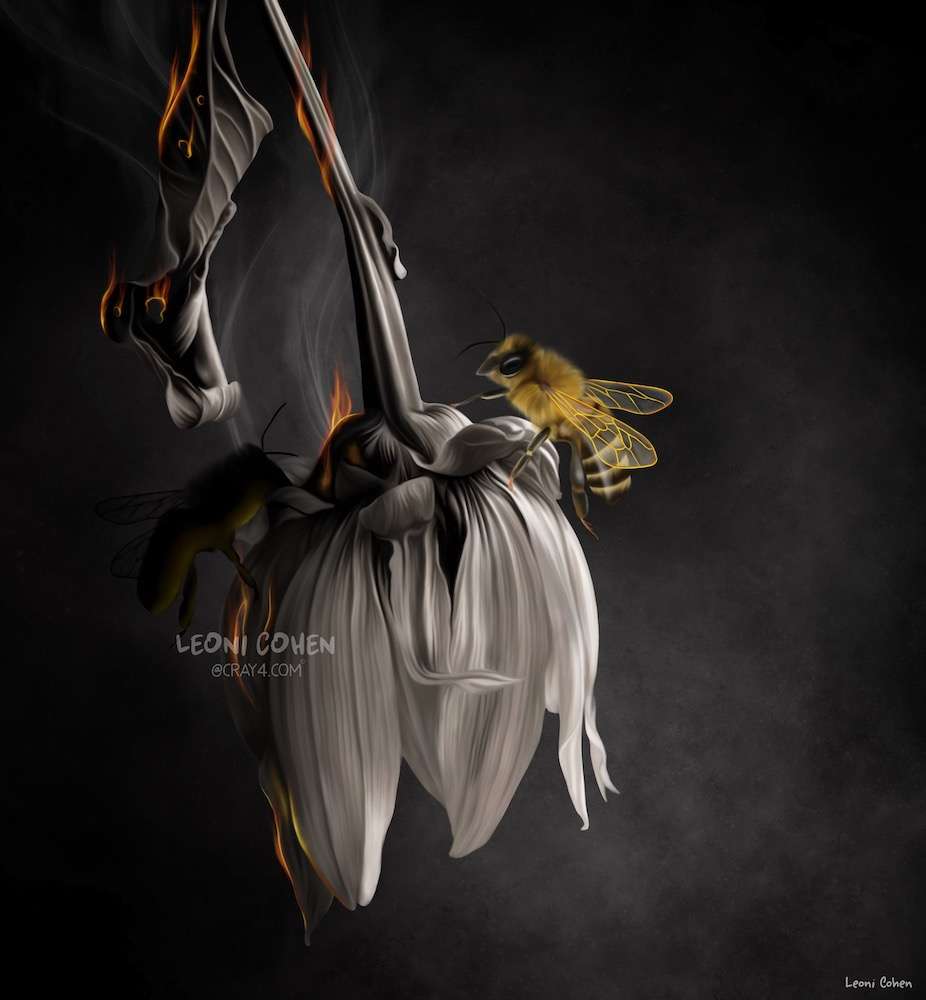 Exclusive artwork by Leoni
To 'Kangaroo Island Wildlife Centre'
Kangaroo Island is home to the world's purest strain of these Italian bees. Sadly, Australia's bushfires have killed a large percentage of this population. Other bees cannot be brought in so that the strain remains pure. With no flowers, pollen or nectar at present, the queens will stop breeding and numbers will decline further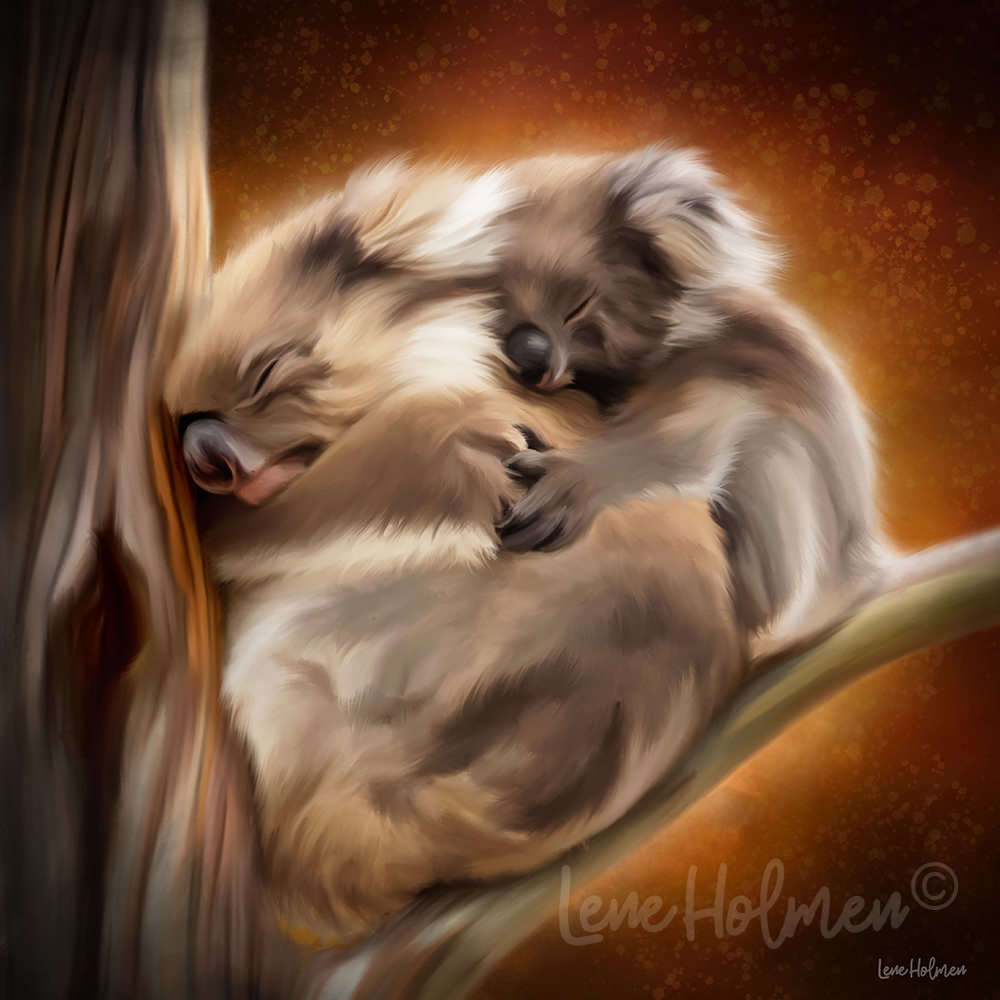 Exclusive artwork by Lene
To 'Kangaroo Island Wildlife Centre'
In support of all the amazing people risking their lives to save animals, this artwork depicting Australia's precious and iconic koalas hopes to raise funds in saving them.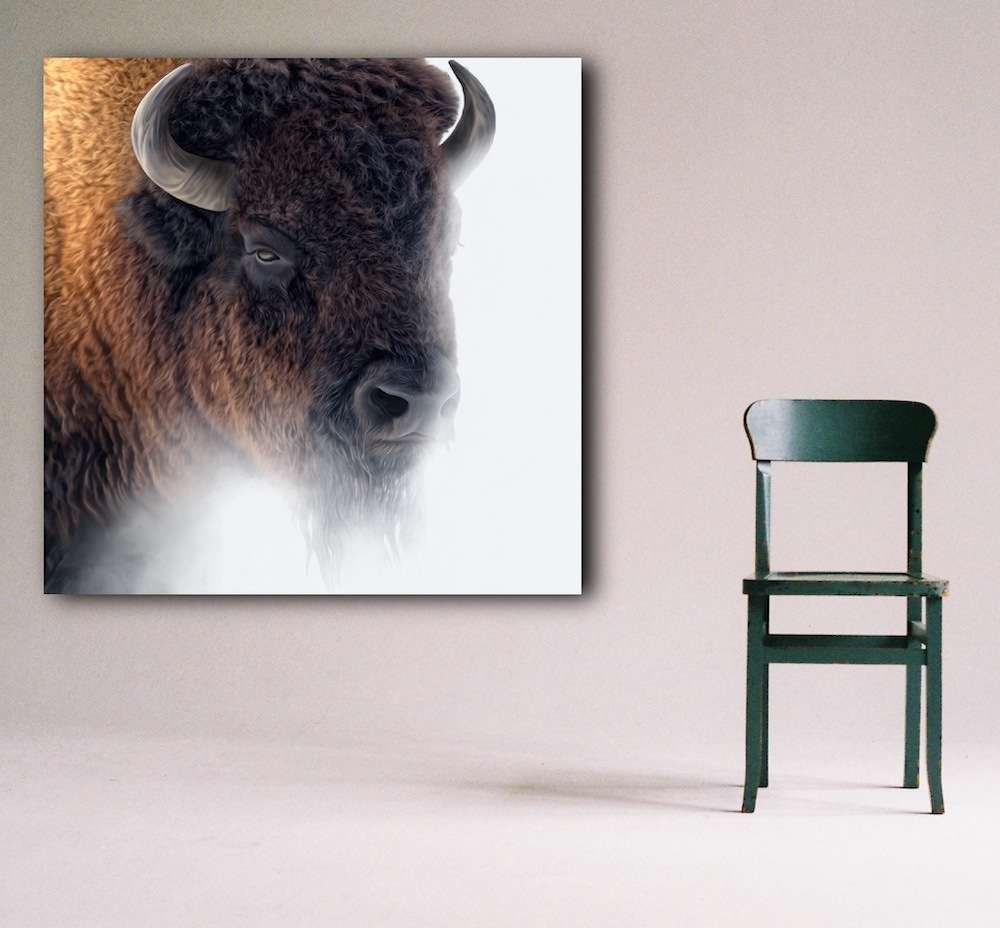 Born and raised in Darwin, Australia, Leoni studied Fine Arts. Having spent a large part of her adult life in Southern Africa managing Game Reserves, Leoni now combines her two loves. Currently living in Namibia, Leoni continues to be inspired by the animals around her.
Read More About Leoni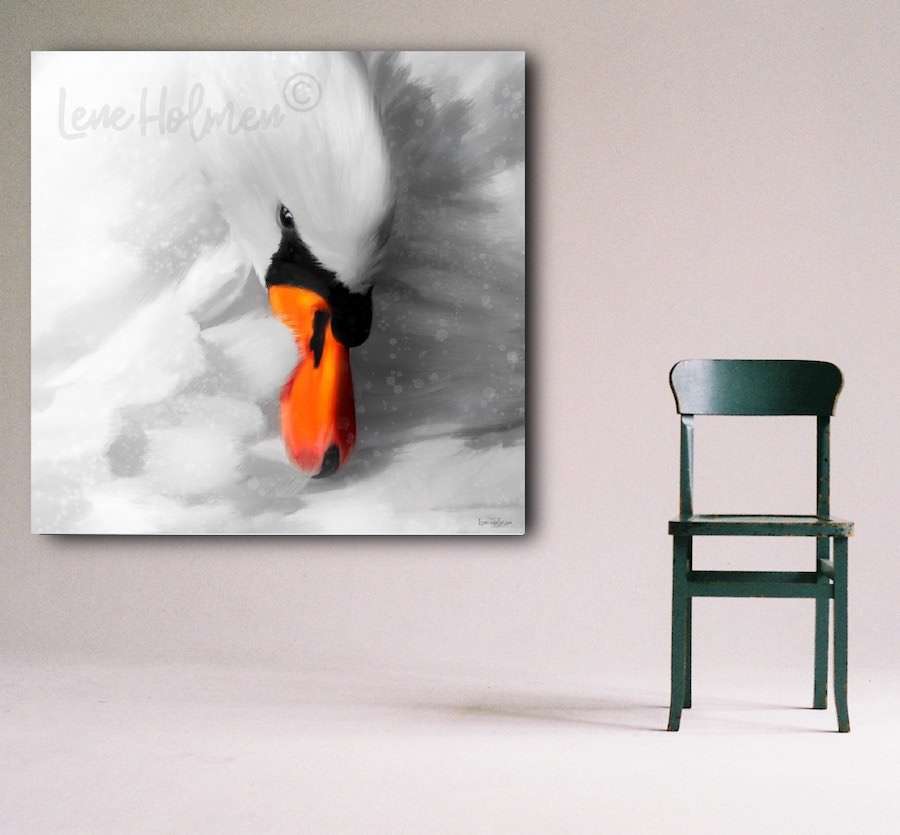 Born and raised in Norway, Lene studied Graphic Design and Image-making. She ran her own business in her chosen field and travelled extensively as a PADI Divemaster in between. Through her drawings, she celebrates her love of nature and colour.
Read More About Lene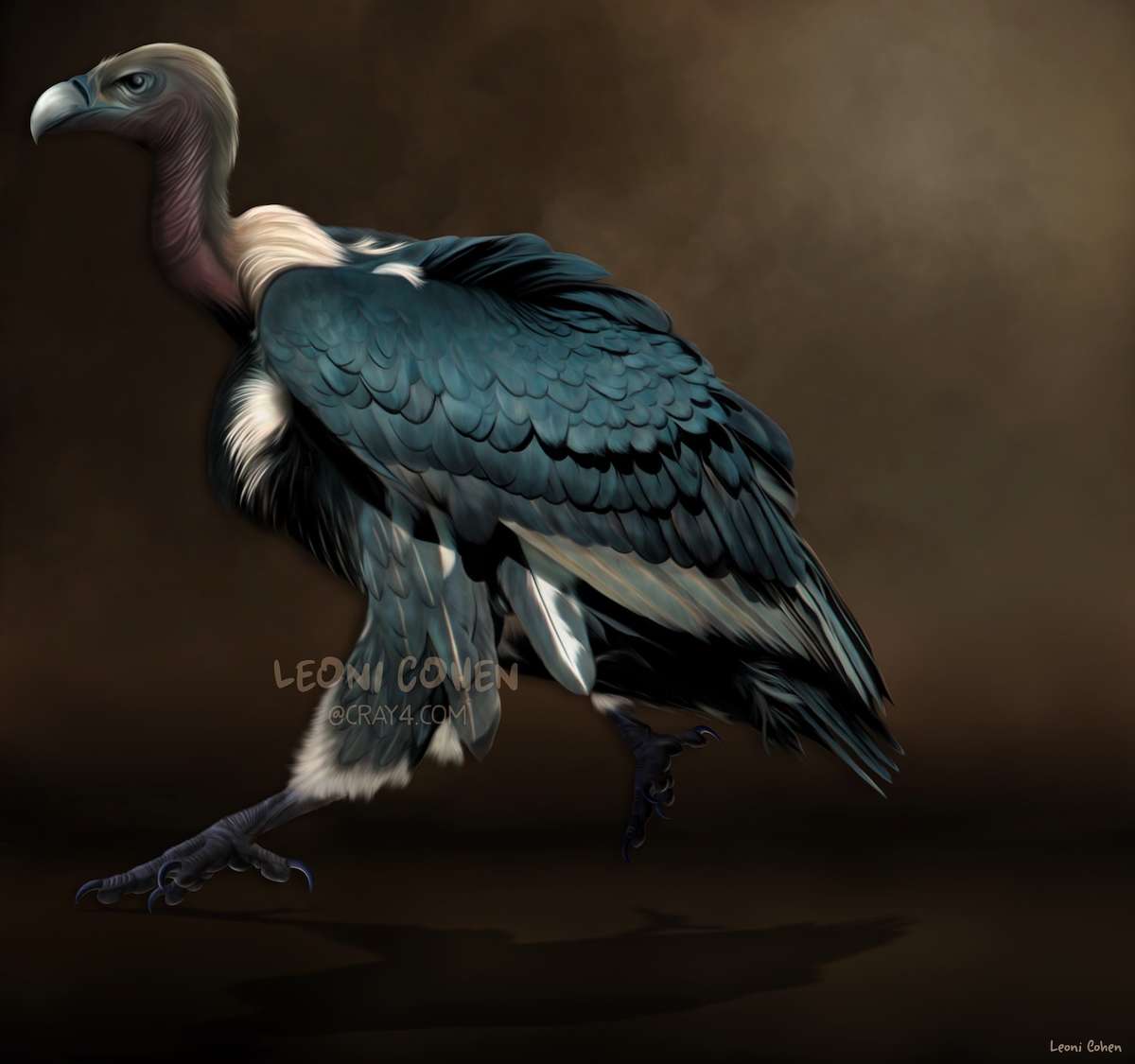 Get some behind the scenes details of Leoni's recent 'White-Rumped Vulture of India' drawing.
Vultures for the most part don't get the best rap. We often view them as uncleanly and grotesque and I suppose anything that feeds off the dead is bound to....
READ MORE